GENERATE ELECTRICITY FROM PHOTOVOLTAIC SYSTEM
Solar power for self-consumption pays off
With our solar package GL-ELECTRICITY you are making the right choice if you want to generate solar power with your own photovoltaic system.
With our GL-STROM Plus Home system for private Your Own Home or GL-STROM Plus Business for commercial and industrial operations, you can charge your commercial vehicle or company car in a maximally environmentally friendly way. You save mobility costs and increase the economic efficiency of your PV system at the same time.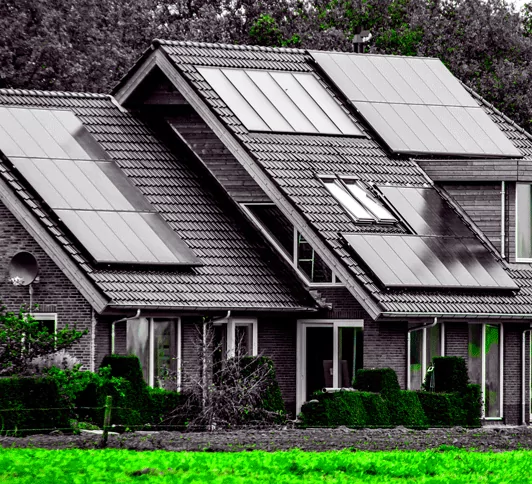 Unsere Solarstrom-Lösungen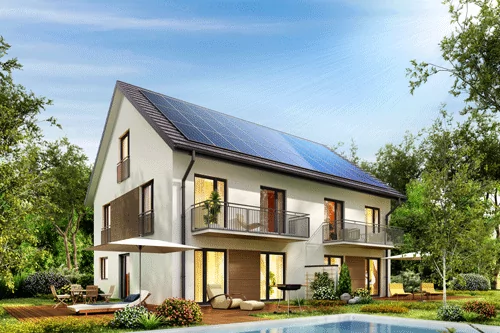 With permanently installed solar modules on the roof, you generate environmentally friendly electricity and with a suitable photovoltaic storage system, you significantly increase the potential for self-use and can even use yours in the evenings and at night. Excess electricity can be fed into the public grid for a fixed fee.
Meanwhile, households are increasingly concerned with sector coupling: the energy from the photovoltaic system is not only used as household electricity, but also for heat supply, for example by heat pumps and other electrical heating devices. 
Besonders viele Einsparungen bietet unsere GL-STROM Plus Systemlösung mit der Kombination von Photovoltaik und E-Mobilität. Die GL-STROM Plus Varianten reichen von einfachen Lösungen ohne Energiemanagement bis hin zur intelligenten Ladelösung, die eine dynamische Überschussladung ermöglicht und somit die optimale Nutzung des selbst erzeugen Sonnenstroms.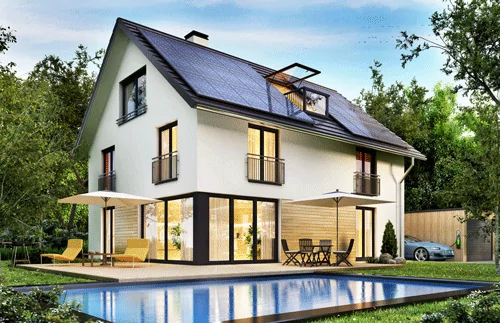 Advantages of the GL-ELECTRICITY Solution
Here are some advantages of a photovoltaic system
Request your personal and non-binding quote now!
You want to generate your own Electricity und Ihre eigene Heat from solar energy? Here you will find your customized photovoltaic and solar thermal system also in combination with heat pump and Electric mobility charging device.